Rev. Ferdinand
fdelery@bellsouth.net
P.O. Box 26862
New Orleans, La. 70186-6862
United States

Rev.
Ferdinand
says...

     Dear Flock: 
     There are a few things that I am happy to report to 
you. The prayer ministry is starting to increase. If all of 
our voices lift up in a choir of unison, the Lord will 
generate his power in that line of communication. 
     All of my lambs have individual needs in their 
prayers; but when we lift our prayers up together in a 
"great cloud of witnesses," the Lord exists right there 
with us. In the name of Jesus I pray right now that through 
this prayer "army" the miracles that all of us are praying 
for will come to pass. 
     Another thing that I would like to report to you is 
a request by one of the flock, Gail Sabathia, that mention 
of her be made in the Gazette. Mrs. Sabathia, you are 
highly regarded by this ministry. If you have any special 
requests, this "great cloud of witnesses" will lift our 
voices to the almighty Father and work a miracle for you. 
Also, I welcome you to email Rev. Ferdinand if there is a 
special request that you want us to put on the altar of the 
Lord.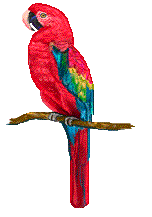 The Rev's List of Links
back to title page
what up at the N.O. Jazz fest...
you search it for yourself
a brief message.
Crooner tells all!!!
Please click here and sign our Guestbook!
Can we talk?