Rev.
Ferdinand
says:

      Maria Braud was interviewed recently by the Gazette.
     In trying to get some incite into the thoughts of 
this gospel singer from the Big Easy, the Gazette spoke to
her recently at a gala affair at the home of Carl Jr. and 
Tiffany Delery (two Louisiana socialites).
     Braud had just gotten back in town within the hour of 
the interview. More on this interview later...


     There is also an upcoming story that will expand further
knowledge about Mrs. Braud. Pictures and story about a recent
family gathering at the home of Mr. and Mrs. Braud. A "Denver"
connection has begun an in-depth report. News "copy" and pix
are expected soon. We thank our Denver connection.

Gazette List of Links
Rev. Ferdinand says, "....": What does Rev.Ferdinand have to say today??
Gazette at the fest.: The Gazette visited the New Orleans Jazz Fest.
Kiana's Dungeon: A wild place of excitement and thrills!!
Editor's Note:: a brief note from the editor about something.
Welcome to Gail...: Gail's prayers join cloud??
Bourbon Street: Some happenings from the Quarter

Rev. Ferdinand
fdelery@bellsouth.net
P.O. Box 26862
New Orleans, La. 70186-6862
United States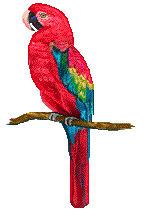 The Rev's List of Links
back to title page
what up at the N.O. Jazz fest...
you search it for yourself
a brief message.
as a new draft choice (will you stand tall?)