..the Delery Gazette!
New Orleans - The Big Easy!! by Tiopol O'Neillia Delery
Hi!! I have some stuff to write about from New Orleans. Our editor, Rev. Ferdinand, asked me to welcome you. God has a plan, and in it is a part for us (if we learn to hear his voice).



This is I, Tiopol, about 13 years ago (a later photo in work):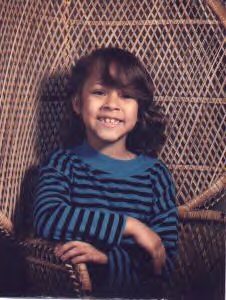 There are some things in the Delery Gazette that might lead some or our readers to God's throne where you can hear God's voice. Visit us from time to time and maybe you can hear God's voice also. "I would like to hear from you," Tiopol added.
I am Ferdinand, and it is my pleasure to be your guide. Please click on one of the two books below to seek God's voice:
DELERY
GAZETTE
www.delery.com

     YOUR LINK TO THE CLOUDS:
  
 ...click here to get more www.delery.com (newsroom)-
also here, find.. a link to mom's page.




Rev. Ferdinand talks live with the flock:
If I'm behind the book to the left above I'm online to talk;
(the plug-in loads a little slowly - about 10 secs)
but if I'm at the GAZETTE now we can talk. You'll see me if
I'm there. If you don't have a mic I can tell you hi!





     DO NOT LABOR FOR THE FOOD WHICH PERISHES, BUT FOR 
THE FOOD WHICH ENDURES TO EVERLASTING LIFE, WHICH THE SON
OF MAN WILL GIVE YOU, BECAUSE GOD THE FATHER HAS SET HIS
SEAL ON HIM. (JOHN 6:27)



Gazette List of Links

Rev. Ferdinand asks, "....": What does God have to say today??
Gazette at the fest.: The Gazette visited the New Orleans Jazz Fest.
Kiana's Dungeon: The place to meet Kiana for some New Orleans thrills!!
Editor's Note:: a brief note from the editor before the journey.
Welcome to God's garden...: Your prayers join the cloud!!
Bourbon Street: Gazette Visits the Vieux Carre!


DELERY    GAZETTE


     


Rev. Ferdinand sees his flock:


Here's lil' Ferdie from Chapter 4!




    
     EDITOR: FERDINAND DELERY

     This is the newsletter that will teach you some of the
lessons which have unfolded through the passage of the 
ages. The power of the miracles that Jesus performed 2,000 
years ago lives right now just as alive as when Jesus 
walked the earth! 
     The power in the spirit is like a candle waiting to be
lit. Every one of my readers has this potential. Jesus, 
through the words of this ministry, will strike a flame and
light the power in some of my readers this very moment. The
words of the Lord were not like an explosion (all of sudden
his kingdom popped into existence). 
     No!! Following Jesus and his words is more like a 
journey. His word is laid out in a roadmap (the bible); 
and we follow this map to the kingdom. Along the way, Jesus
lights this flame in us; and we become his brothers and 
sisters. We have the same powers that he had. We work the 
same miracles!!  
 




Sign My Guestbook
               
View My Guestbook
              
 
             email questions or remarks to: 
                    fdelery@bellsouth.net 
                     Delery Gazette 
                     Rev. Ferdinand



This page has been visited times. You are in that #.